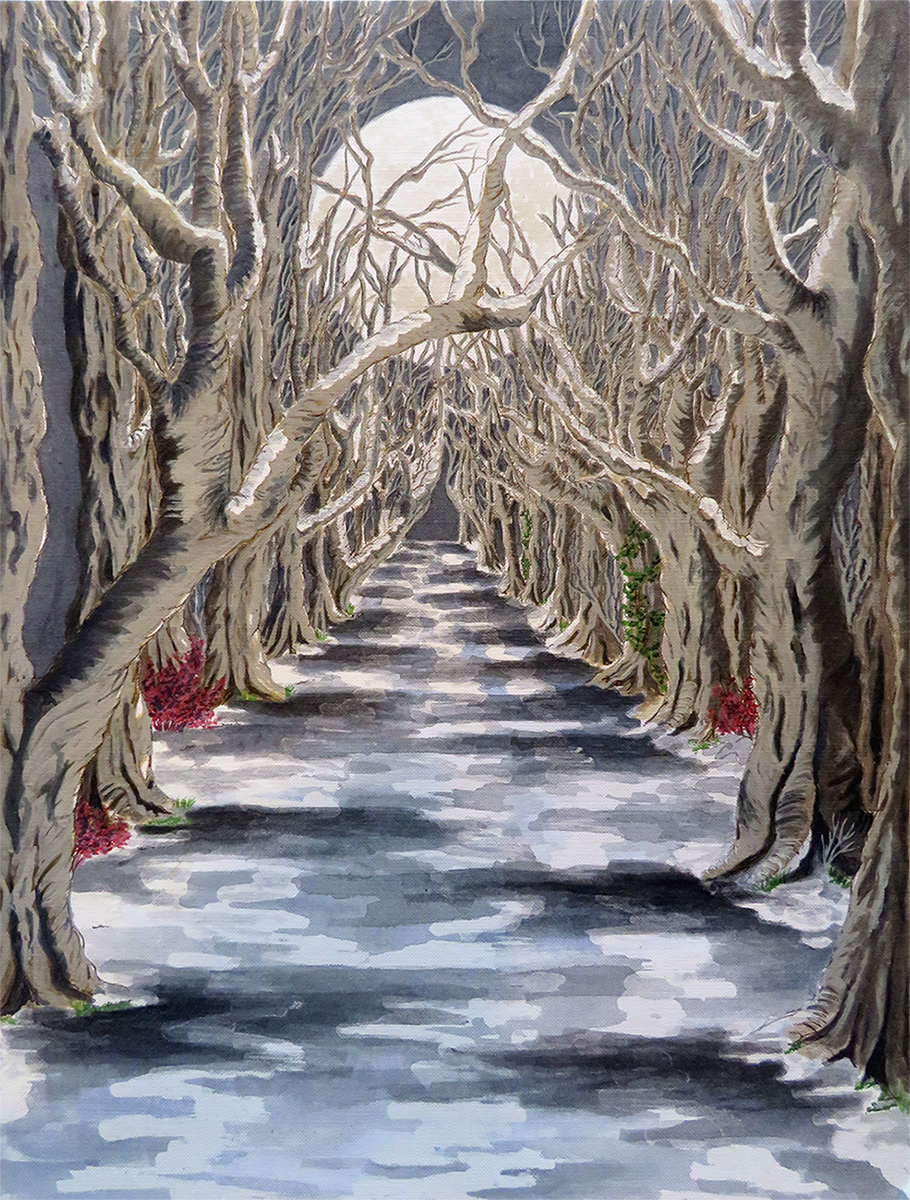 Twilight (Original Artwork)
€300.00
During a trip to the north of Ireland we visited Dark Hedges, which is the location of the Kings Road in Game Of Thrones. This is such a beautiful part of this wonderful Island. This piece is created in watercolour and ink, I want to catch the subtle delicacy, but also the strength, of the guardians of this road.
Watercolour on Board, unframed.
W305mm x H410mm.
*
Limited edition prints also available
.