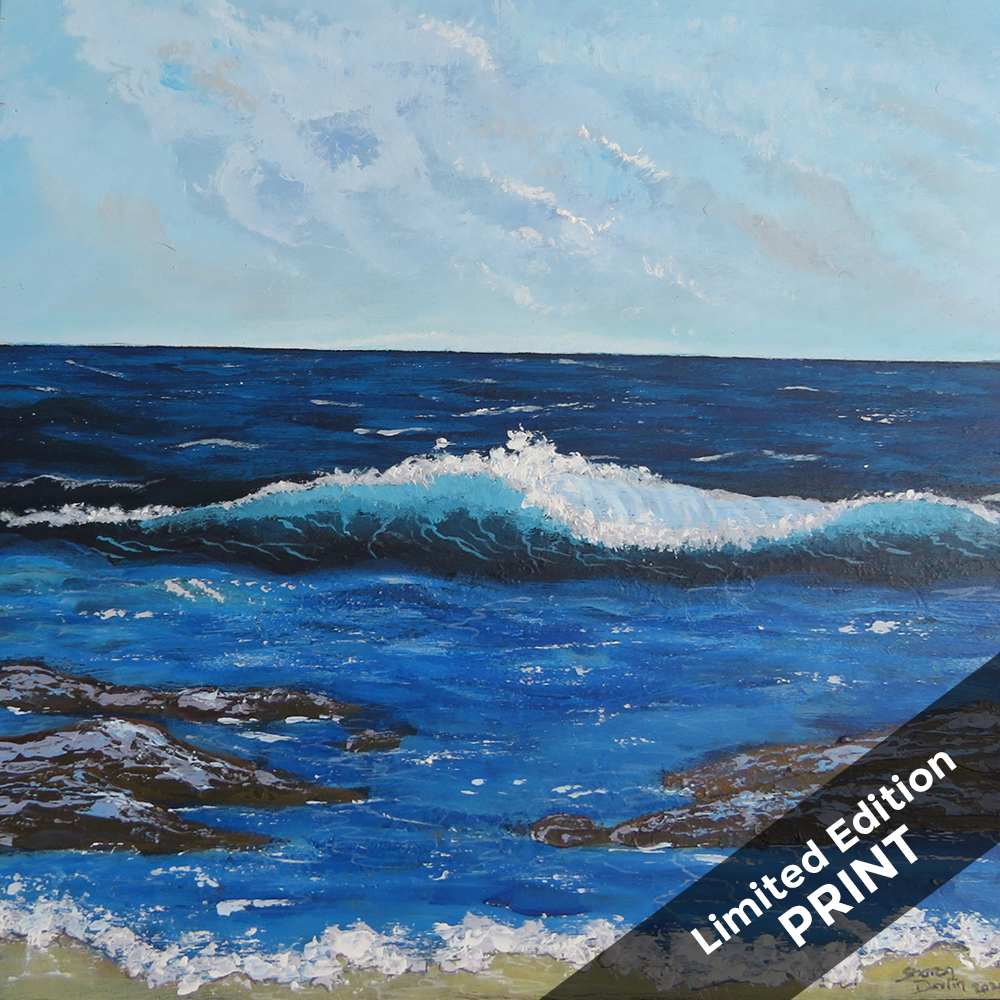 Sea Breeze (Limited Edition Print Reproduction)
€50.00
This item is a full colour digital print reproduction of "Sea Breeze" by Sharon Devlin. It is signed by the artist, on high quality 200g silk paper stock. The print dimensions are: W250mm x H250mm.
"Sea Breeze" - the original piece by Sharon Devlin, is Acrylic on Wood Panel, measuring W250mm x H250mm, and is
available for purchase on this site
.