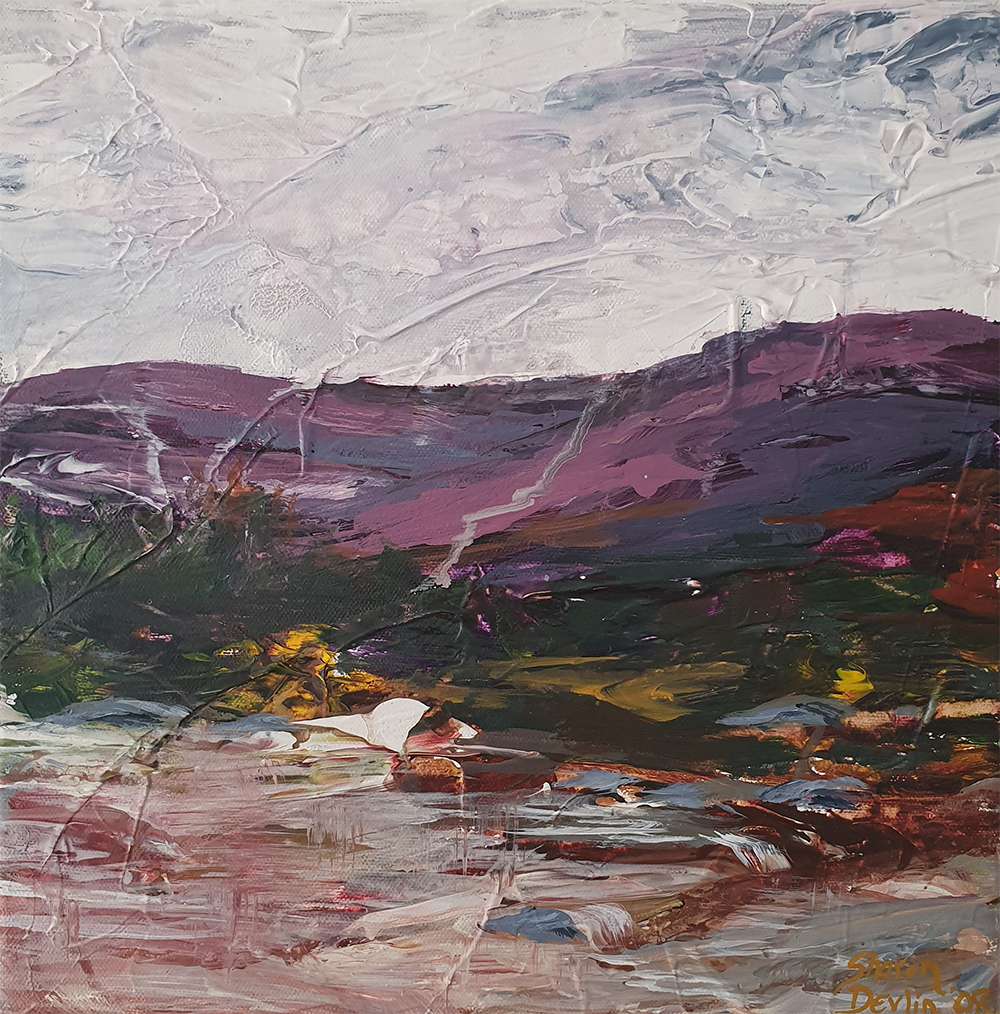 Purple Haze (Original Artwork)
€450.00
The colours of the Irish landscape never cease to inspire me. The reds and purples of the heather, the yellows of the gorse – weaving colourful pathways. The soft rain of the day, sweeping across the landscape watering our wild and untamed landscapes and souls. Original painted with acrylic on canvas. Limited-edition high-quality prints available.
Acrylic on Canvas. Unframed.
W300mm x H300mm.
*Limited edition prints also available.