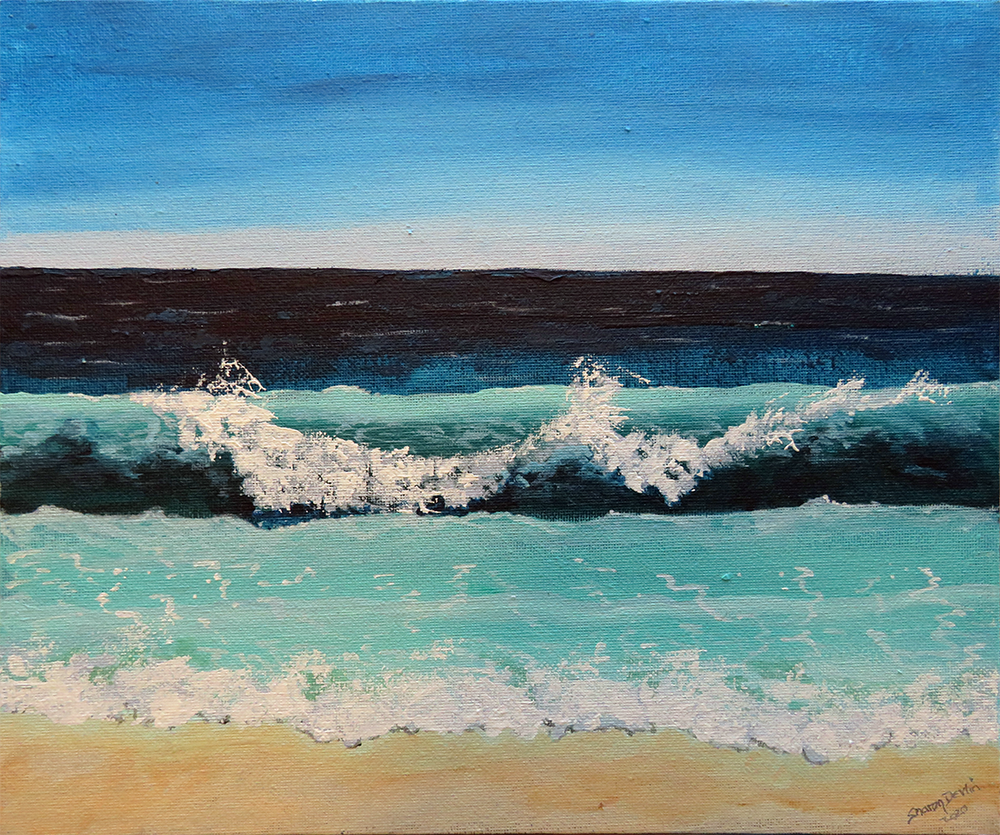 Away On A Wave (Original Artwork)
€400.00
During the pandemic and being confined to home, I really missed the sea and open water. My nephew Kris sent some beautiful photographs and videos to me of a beautiful beach in Co. Wexford where he was staying at the time. I was so moved and so inspired and 'Away On A Wave' Is one of the pieces that I created. I used oils on wooden board to capture the depth of colour and movement of the water.
Oil on Wooden Board. Unframed.
W305mm x H250mm.
*Limited edition prints also available.